Они Окружали Альтшуллера
(All Altshuller's men)
Евгений Карасик,
Корпорация Систем Направляющих Мышление,
Оттава, Канада
e-mail:karasik@sympatico.ca
На сайте Альтшуллера (www.altshuller.ru) имеется только одна его фотография в окружении учеников: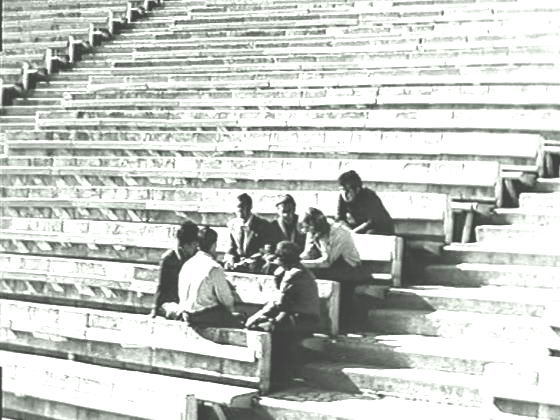 По какой-то причине имена учеников не названы. Я пригляделся и установил кто они. Вверху сидит Владимир Асиновский. Слева от Альтшуллера - Евгений Карасик. Справа - Олег Скроцкий. Внизу (слева направо) - Оскар Караш, Геннадий Фильковский и кто-то еще, личность которого мне установить не удалось (если кто знает - прошу сообщить).
---
There is just one photograph of Altshuller at the web site of the Official Altshuller Fund, where he is surrounded by his students. For some reason the Altshuller Fund omitted their names. I took a good look at the photograph and recognized who they were. Above Althsuller there sits Vladimir Asinovsky. On the left - Yevgeny Karasik. On the right - Oleg Skrotsky. Below (from left to right) - Oskar Karash, Genady Filkovsky, and somebody else whom I was unable to recognize. Those who recognize him, please let me know.